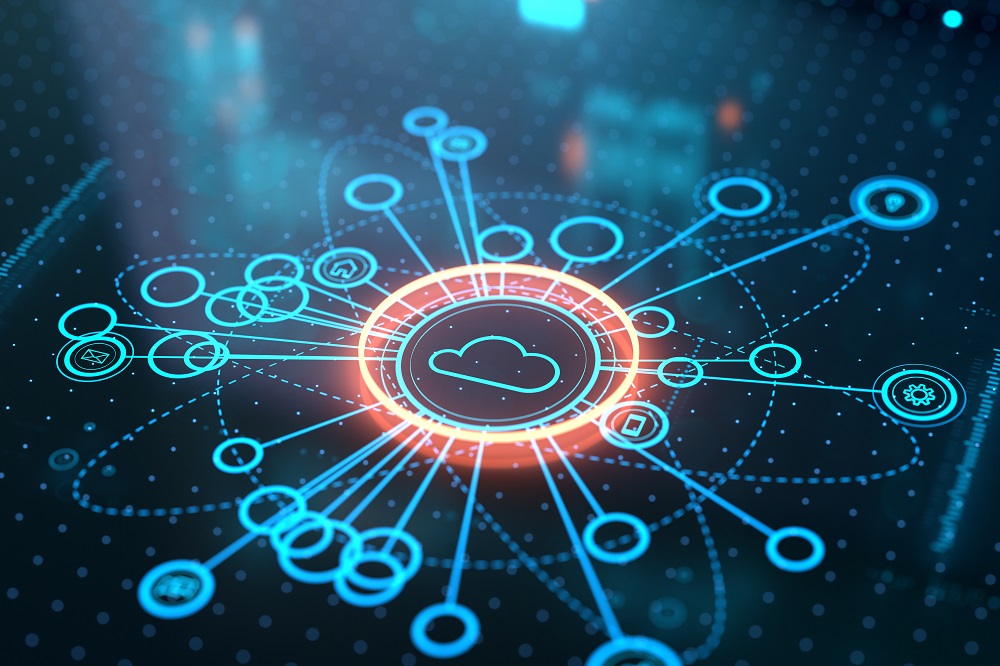 Q: What is myamatis cloud?
A: myamatis cloud is our new, UK-based private cloud environment which is easy-to-use, flexible and hugely scalable.
Q: What motivated amatis to create myamatis cloud?
A: We observed the growth of virtualisation technology over the past few years, which has revolutionised the way organisations deliver applications.  Compared to the traditional approach of buying and operating physical servers, with the attendant capital and operating costs, virtualisation brings a host of benefits. These include removing the need for capital expenditure, speed of deployment, flexible upgrade options, scalability, resilience and massively reduced recovery time following a problem.
As we developed our cloud offering – we became aware of businesses who were struggling with aspects of the larger public cloud companies:   being hit with large bills; needing engineer level skills to scale their cloud.  With myamatis cloud we wanted to create a simpler environment for our customers to enable them to manage their cloud environment easily.  We give our customers far greater visibility of their cloud compute environments, by removing any hidden costs and/or hidden environments. Thus, helping customers to avoid large, unexpected cloud computing bills.
Q: So how was myamatis cloud developed?
A: amatis decided to invest heavily in an enterprise-grade delivery infrastructure to enable cloud customers to benefit from consistently high performance and reliability. Based on a unique and industry-leading combination of Cisco UCS compute/networking and high performance, application-aware storage running a VMware virtualisation environment, amatis can offer flexible and hugely scalable private cloud solutions.
Q: What is different about myamatis cloud? What makes it stand out from other cloud offerings?
A: We are not trying to reinvent the cloud rather we want to make it as user-friendly as possible for our customers, so we have included customer-focused features on our platform. myamatis cloud is:
USER-FRIENDLY – with our easy-to-use interface – you don't need to be a public cloud expert to navigate and use it. We enable customers to self-serve when they need to expand/reduce the size of their environment.
VISIBILITY – complete transparency of billing and usage. Customers can view their entire cloud environment via a single-pane interface.  Customers can see usage and costs in real-time, billed to the nearest hour enabling complete visibility business-wide.
COST CONTROL – customers can agree caps on resource bursting to control spending and to prevent spiralling charges. Ability to forecast monthly spend on the self-serve portal.
ACCOUNTABILITY – understand the actual cost to individual business' needs – use our charge-back model to enable ease of reconciliation to specific cost centres and users within an organisation.
SCALABILITY – gain economies of scale as your environment grows – more competitive price per point the more you buy. Term contracts ensure guaranteed price for a longer term.
FLEXIBILITY – fully customisable resource allocations – you are not limited to 'off the shelf' pre-defined server specs.
SIMPLICITY– access to additional resource will be available in the same 'zone' not another data centre 100 miles away!
PERFORMANCE – offers a dedicated pool of cloud resource per instance and not contended. We offer data centre/region capacity as standard and can guarantee low-latency as virtual machines (VMs) will remain in same region even when building new environments days/weeks/months apart.  This proximity offers greater control of the environment, guaranteed latency between regions and ensures performance stability and user-experience.
SUPPORT & ACCESSIBILITY – we're the safe pair of hands that work closely with you to develop a strategic cloud technology roadmap – you build rapport with our team of expert engineers based locally in Reading
RESILIENCE – If customers require enhanced security and performance, we can utilise the amatis carrier-grade network to deliver end-to-end private network and private cloud solutions, even integrating existing public cloud instances with our private interconnect solutions such as ExpressRoute or Direct Connect through ECX.
RELIABILITY – we have experience in cloud migration projects and welcome the opportunity to work with you and the team to ensure a seamless and pain-free transition to the cloud. Gain enterprise-grade infrastructure and technology – delivered, managed and supported by industry experts at entry-level market commercials.
myamatis cloud delivers the benefits of flexible, scalable cloud computing without the drawbacks of public cloud, and without companies having to deploy and manage their own cloud infrastructure.
Q: What should you look for in a cloud provider?
A: If you are thinking of moving your business to the cloud and run a search, you will find multiple articles recommending what to look for in a cloud provider. For example 5-qualities-to-look-for-in-a-good-cloud-provider.
amatis published a blog post that you can refer to based on security principles outlined by National Cyber Security Centre
Before making your decision to move to the cloud, here are a few things to consider when selecting a cloud vendor and how myamatis cloud addresses and answers these frequently asked questions.


Question
amatis Answers
#1 Is the cloud provider viable?
Before handing over your critical applications and data, you need to find out how long the company has been in the business and how much experience they have of working in the cloud
amatis have been delivering cloud solutions direct to end users or via strategic technology partners for 10 years, with 20 plus years delivering network & connectivity and security solutions via multiple geo-diverse Data Centres.
#2 Are service level agreements offered?   
For organisations entrusting critical data to a vendor, you'll want to ensure that your systems will not suffer from frequent or extended outage periods. Downtime can result in financial loss and damage to company reputation. For this reason, a service level agreement  should be available.
amatis provides detailed SLAs to support our resilient cloud platform. For customers looking for optimal SLAs we can deliver cloud services across multiple data centre locations to reduce risk and  maximise availability.
#3 Is customer service a priority?
One guarantee with technology is that things often can and will go wrong. In these instances, it is imperative that the cloud vendor responds quickly and efficiently. You should determine things like response times, dedicated vs. general support and phone/email/chat availability. Depending on the nature of the ap­­­­­plication that the vendor hosts, you may find that a dedicated support engineer, with 24×7 availability better suits your needs than calling a general help line and waiting in a call queue. Lastly ask for any case studies that the vendor has with similar organisations to yours or customer testimonials and take up references if possible.
Public cloud services can be complicated and require multiple accreditations or qualifications to use the platform.  At its most simple level, myamatis cloud has a unique interface designed to simplify visibility and management of your cloud environment, meaning you don't need to invest hours of time and money to navigate our platform.  But behind this user-friendly interface we have a team of experts in designing and managing cloud infrastructure, who will work with you to understand your specific needs and design your myamatis cloud environment to fully meet them.  We also have case studies and customer testimonials available for your reference.
#4 Will my customers have the same level of performance? 
Another issue cited with cloud services is the perceived negative performance impact. Customers and employees have an expectation that no matter where data is housed, they will enjoy the same level of performance. The cloud provider should be able to define how they measure performance and be able to provide real-time and ongoing measurements and statistics to back this up
myamatis cloud offers a dedicated pool of cloud resource per instance and these are uncontended.  We offer data centre/region capacity as standard and can guarantee low-latency as VMs will remain in the same region even when building new environments days/weeks/months apart.  This proximity offers greater control of the environment, guaranteed latency between regions and ensures performance stability and user-experience.
#5 How is security handled?
Perhaps the most frequent reason cited for not pursuing cloud computing is security. Many organisations have invested considerable financial and human resources to secure their network environments and the thought of abandoning that level of control and comfort to an unknown entity can seem like an unnecessary gamble. Any reputable vendor should be able to outline their security practices and modify them based on your requirements, particularly as it relates to any industry-specific regulatory requirements you have. So, a good place to start is does the vendor have industry-recognised accreditations, such as ISO9001 and particularly ISO27001, that directly addresses attitude to security of your data?
amatis provides a number of security-based solutions to ensure our customers data is protected.  We also give customers the option to manage their own security edge devices for peace of mind, enabling fast time to action when mitigating problems. Furthermore, amatis is an ISO27001 and ISO9001 accredited provider and all of our business processes adhere to and are designed around these high standards.
Summary
The decision to pursue cloud computing is one that many organisations have or will make as this technology grows and matures. But this decision need not be one fraught with uncertainty. amatis Networks can provide a strong 'YES' to the key questions you need to ask a provider and on top of that we have striven to create a private cloud service which is as user-friendly and customer-focused as possible.  Click here to calculate an estimation of your cloud costs , download the data sheet here and contact the team for more information.